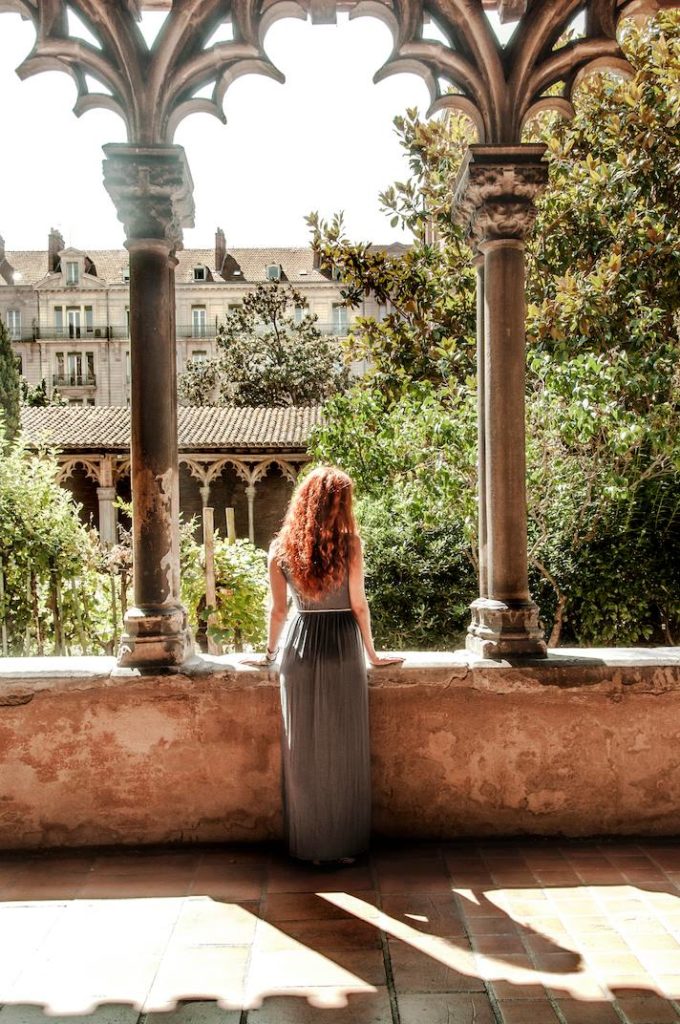 Date in a restaurant or a bar
We can go on a date in a restaurant or a bar. It could be because you want to see if I'm a good match and if you want to go further or just because you don't want to be alone while you're staying in Toulouse for your job. We can also consider to do other activities, something you like and you would like me to discover. I've noticed that for some people, the date could be less stressful if we do something you know, something you enjoy. So, feel free to suggest me any activity/place you like. You can find some examples at the end of this page.
Discussion with a drink or an activity (public place and in Toulouse center only)
1hr: 100 euros
90mins: 150 euros
2hrs: 200 euros
Discussion with a meal or an activity (that can be outside of Toulouse or at your home)
3hrs: 250 euros
additional hour: 50 euros
travel expenses
Depending on the location you could have some travel expenses (you can see that on the page "Meeting outside of Toulouse")
I need to warn that during these dates I don't kiss and physical display of affection are not allowed (if you try to cross the boundaries, I'll stop our date and leave). These dates can't be mixed with meeting under the sheets. If you want to be more intimate with me, you'll need to book another rendez-vous.
I really enjoy when people ask me for these kinds of dates in order to speak about sexuality and relationships. I understand that sometimes it's hard to find an attentive and benevolent ear when you need/want to talk about that.
I have a Master's Degree in Sexual Education (no joking, I promise it's true!) and I still love learning about sexuality, relationships, couples, jealousy, adultery, etc. So if you want to discuss about this with me it would be a real pleasure.
Some important precisions
This type of date doesn't engage you in anything: you're free to follow up on our story or not. I'm maybe an escort but I'll never consider sexuality as something trivial. I also know that theses dates could be really overwhelming. It's not abnormal, it's not shameful. I'll never be mad at a man who tells me that he is not ready to go further or if he disappears after a drink with me (he disappears like "he doesn't text me anymore" not like "I've locked him in my cellar and his family has pinned hundreds of wanted posters in Toulouse").
Also, you have your lives. Sometimes you get carried away, and one day you remember that you met a nice redhead girl in a bar, you promised to call her back and you never did it. That's not important! I'd rather like if you called me when you were ready, when your life is cool. And if it's after two years of silence? Great! We will have plenty to tell!
What can we do during this type of date?
I know that meeting an escort may be really intimidating: "Will I please her? Won't I be too uncomfortable?"
And you know what? I always ask myself the same questions before a date! Starting our rendez-vous with a glass of wine or a dinner can help being more comfortable. But there are plenty other activities to do!
You practice golf? Take me to the green and teach me
You're passionate about flea markets? Amazing, so do I. Let's go shopping for old use useless things!
You're an art expert? Please, let me take your arm and be my private guide
You have horses? I'd love to spend an afternoon cuddling them while we're talking
I'm somebody really curious so don't be afraid to suggest me whatever you want. I can give you other examples, we could play squash (I'm really bad at tennis but if you have enough patience and time, maybe you can teach me), go climbing (I really want to go back on climbing walls), go canoeing (but no rafting please, I have a really bad memory about my first and only ride on this), go hiking (what could be more romantic than a picnic with a breathtaking view), spend the evening at the opera/theatre, spend an afternoon in a spa or in a thalasso center, etc.
But, you better forget me for these activities:
hunting (I don't judge but it's not my cup of tea)
skydiving and bungee jumping (I doubt that you would like seeing me vomiting during our date)
video games (I know a lot of colleagues who are better than me at this, you better call them)
meeting your kids (I'm sure they are sweet but I don't want to be mixed up with that)
your BF's bachelor party (a lot of men + alcohol = bad association for a relaxing date)
your cousin's wedding (moreover if your idea is to introduce me as your girlfriend, I promise that it will be a big failure)
As you can read, there are a lot of things to do if we want to break the ice. If you have other ideas, feel free to let me know.
Donations:
Date in Toulouse or nearby without intimacy:
6hrs: 400 euros
8hrs: 500 euros
Other cities: please read the page "outside Toulouse"